A compelling, adaptive end-to-end front office trading technology solutions for banks & brokers around the globe, designed to optimise trading and client engagement.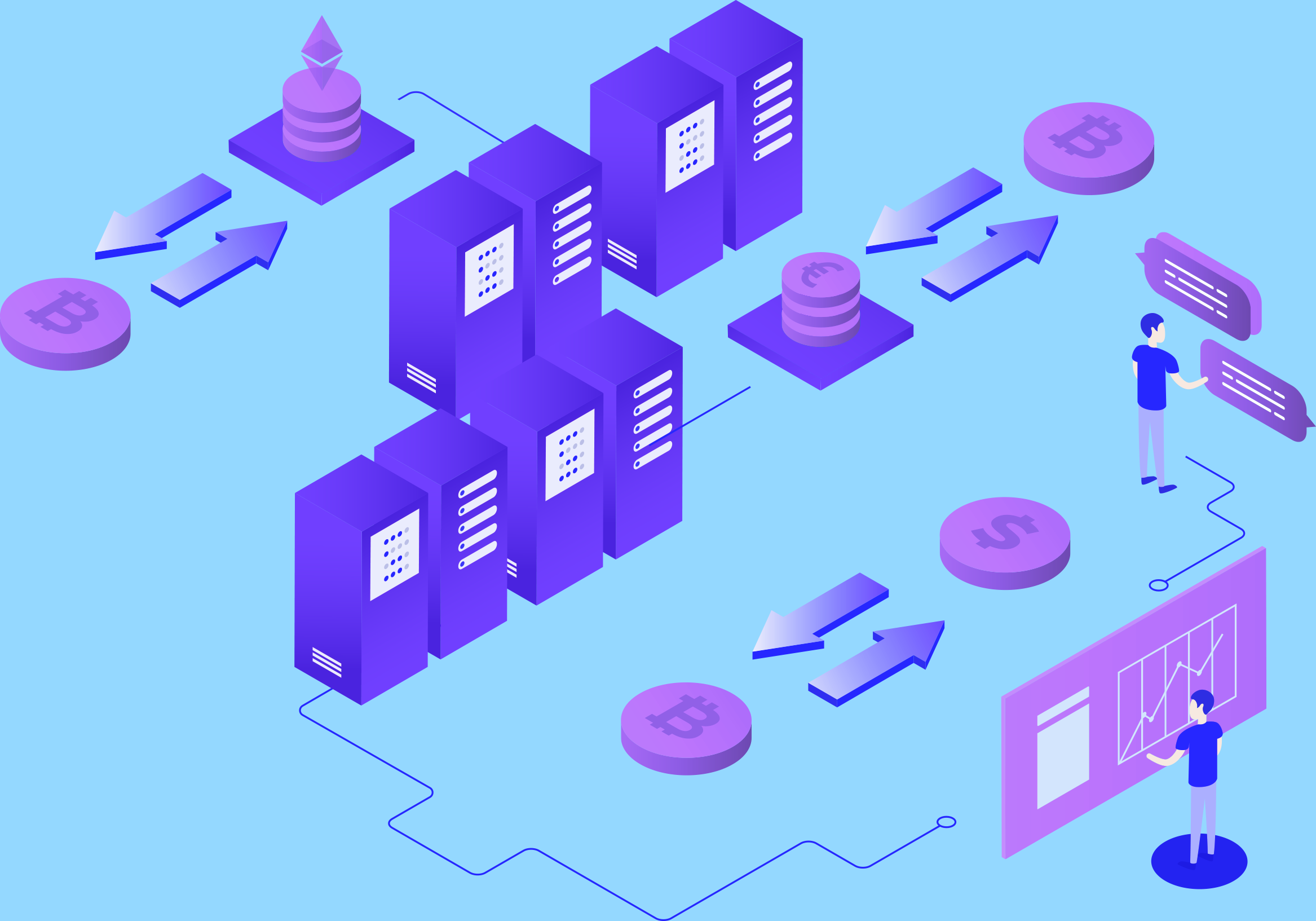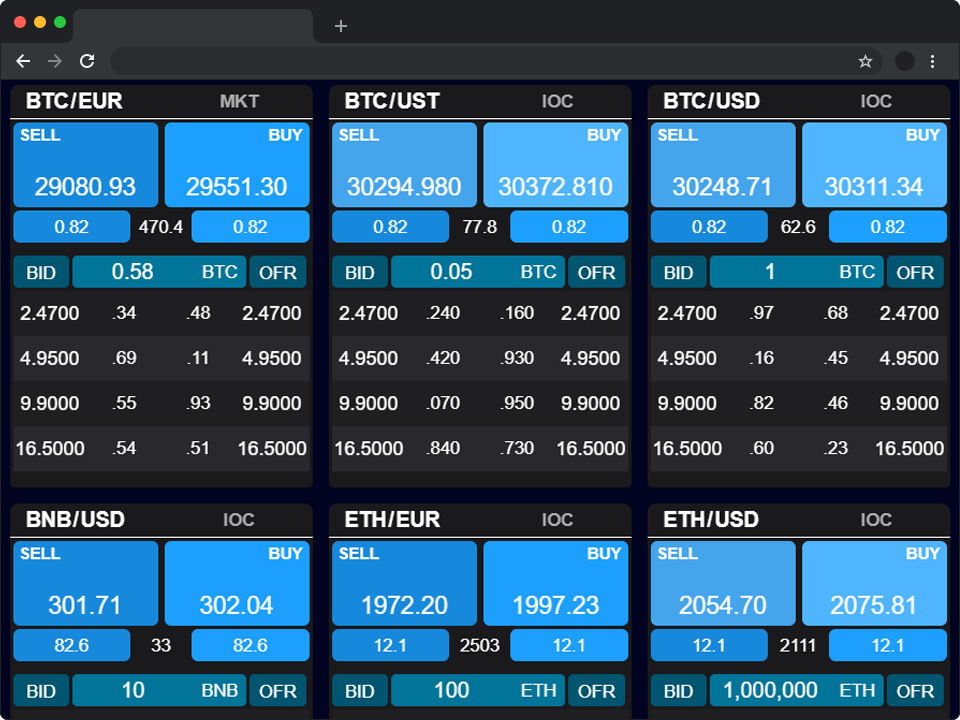 The algorithmic trading is rapidly gaining popularity among individual and institutional investorsand is highly appreciated by the cryptocurrency exchanges. A lightfast, low-latency executionand a automatic real-time order processing create a liquid trading environment and make ourtrading solutions unique.
Control the exchange liquidity and how it's provided

Provide consistent tight spreads

Increase the market depth on order books

Use liquidity from other exchanges

Kickstart new exchanges and low-liquid markets to attract organic volume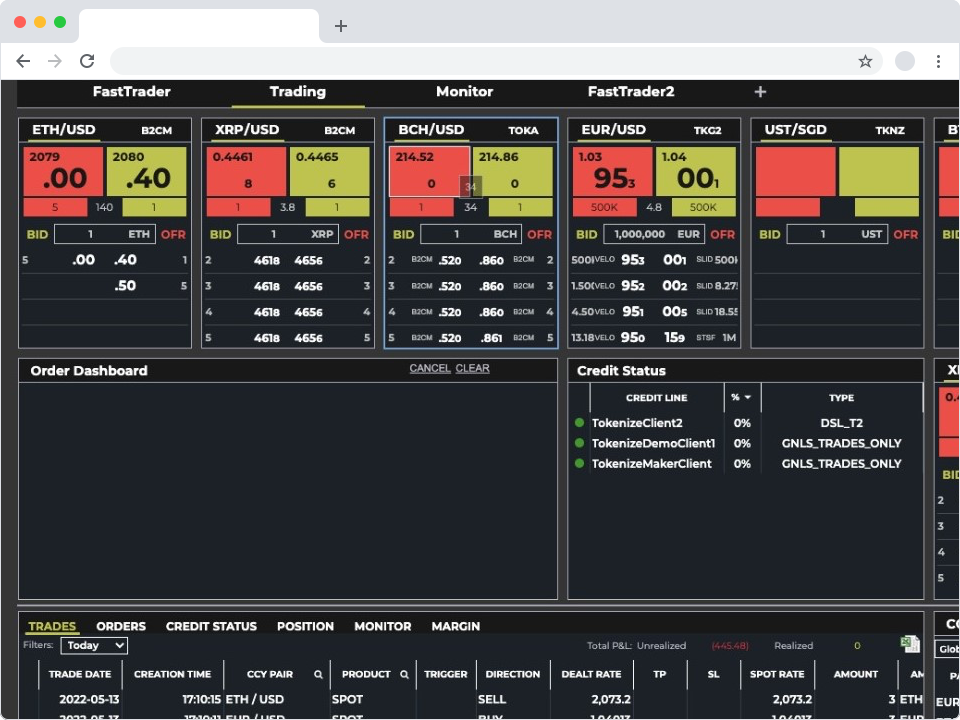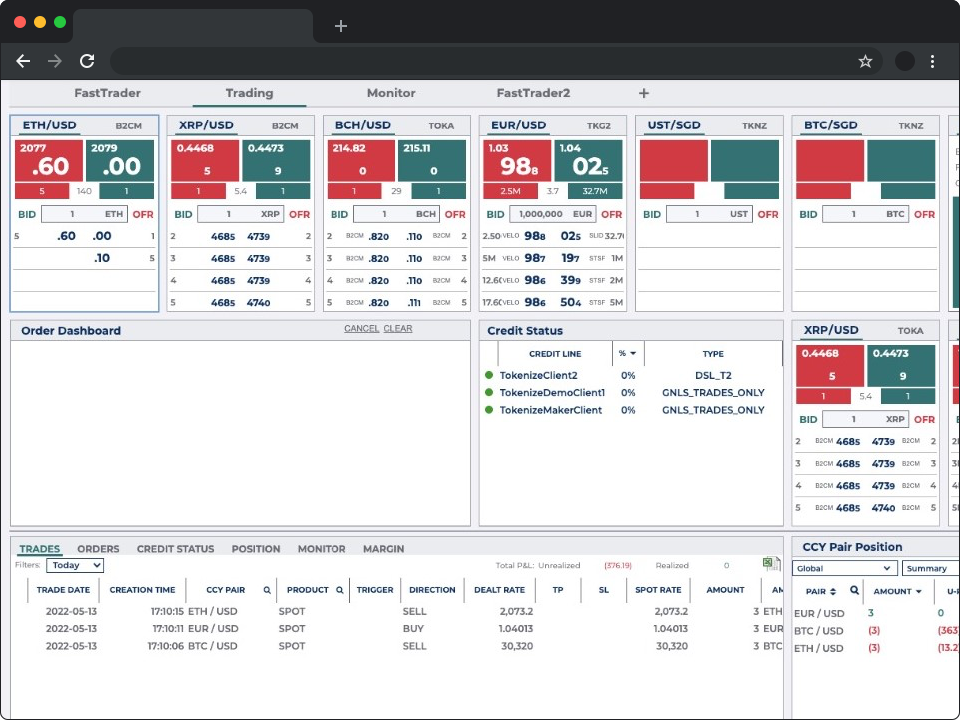 We integrated the best LPs from different time zones around the world to provide best in class services and a wide veriaty of cyptocurrencies.
Full control, high liquidity, maximum use of the market potential
Are you interested in our offer? Contact us in any way convenient for you